Manager
Manager
Le Pain Quotidien NL
Amsterdam +
What is required?
Relevant experience in hospitality
Able to coach, inspire and lead a team
Entrepreneurial character, very customer-friendly and excellent communication skills
Good command of the English language
Prepared to work different (weekend) shifts
What will you get?
€ 2800 gross per month (including holiday pay, based on full-time employment), excluding tips
38 working hours
25 vacation days
Order meals from the card for a small fee (based on current tax regulations)
Reimbursement of telephone and travel costs (above 10 km), staff discount
Team events, various (leadership) trainings and visits to other European Le Pain Quotidien cities
What will you do?
60% Being a host and helping out on the floor
10% Managing staff
10% Opening and closing the store
5% Administration
5% Making and checking orders
5% Tidying up and cleaning
5% Making and checking schedules
This vacancy has been created based on interviews with employees to help you get a realistic preview of the job.
Vacancy
As a Manager at Le Pain Quotidien, you are responsible for the success of your restaurant. You are the face of the location and ensure that guests are satisfied and have a good time at LPQ. You achieve this by leading a strong team.
You make the schedule, manage the staff, make sure the shop looks neat and see that the orders are carried out correctly. Using delivery tests, you check the orders and ensure that there is not too much or too little stock of products. You can check this by means of delivery lists. You also make the rosters. Employees indicate their availability via a roster app, after which you fill in the gaps by scheduling employees manually. You give employees training on the job and keep a close eye on everything. You are also the point of contact for complaints, which you adequately resolve.
Together with the Assistant Manager you lead a team that consists of Kitchen staff, Hosts and occasionally temporary staff.
If you enjoy making guests happy, get along well with different types of people, and find it challenging to work hard, then this is a job for you.
Working week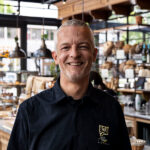 Manager
Mark te Winkel
On an enjoyable working day, you are in the restaurant with a strong team and the atmosphere between you is very good. You also get regular compliments from guests about the delicious food, and you have a high revenue.
On a less enjoyable day, an employee is sick so you have to work extra hard all day. Also, something went wrong with the order, causing an ingredient to be out of stock.
An employee calls in sick. What do you do?
You respond empathically to your sick colleague and then find a solution to this gap in the schedule as soon as possible. You call some Managers from other branches where there is a strong team to ask if they can spare someone, or you arrange for a temporary worker. If this doesn't work, you can send a message in the group chat. You are also very happy if someone can help out, for example, from 12:00 to 15:00. If it is not possible to arrange a replacement (for the whole day), then you can close off part of the store for guests, or you can turn off only half of the terrace for example. This way, despite the shortage, you can offer guests the excellent service you strive for.
Growth
Growth is one of the four cultural pillars at Le Pain Quotidien. Le Pain Quotidien invests in training, development and team building of all employees. It even has its own training curriculum and academy: the Farming Academy. Here Hosts inspire each other and learn from each other to become even better Hosts and where quality and authenticity are of paramount importance.
Working at Le Pain Quotidien NL
Le Pain Quotidien (French for 'daily bread') is a bakery-restaurant chain founded in 1990 by Alain Coumont. Alain was dissatisfied with the quality of bread in Brussels, so he started making his own sourdough bread using only four ingredients: water, flour, salt and time. Now Le Pain Quotidien has more than two hundred restaurants in fifteen countries, spread over three continents.
Headquarters in Brussels, Amsterdam, London and Paris

Several restaurants in Amsterdam

5.000 employees worldwide

85 werknemers in the Netherlands

Active in 15 countries

41% / 59%

Average age 29 years

Black outerwear
Colleagues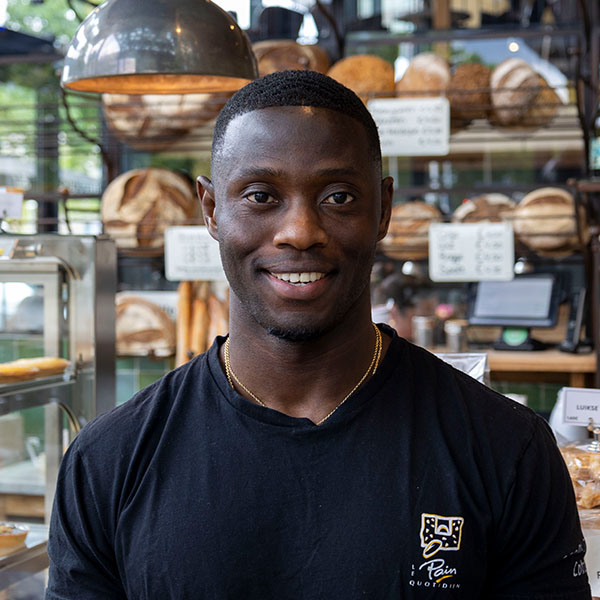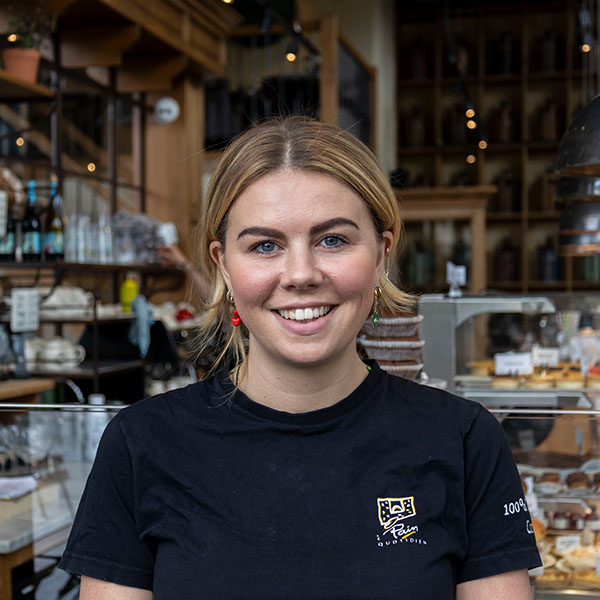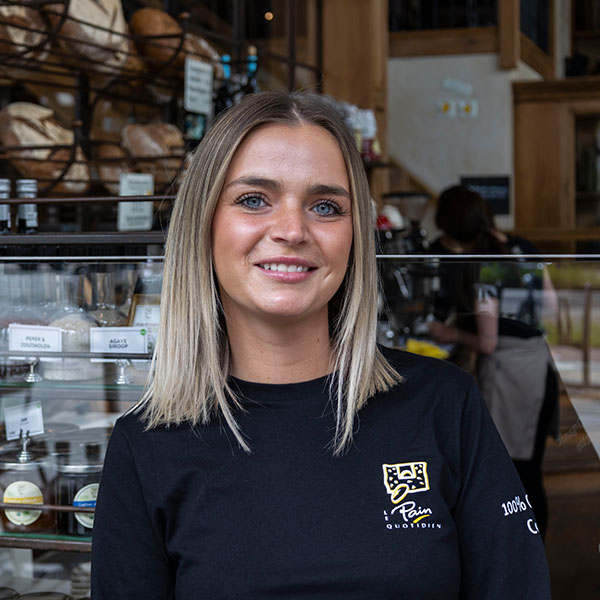 Emmanuel Kofi - Kitchen Host
Why did you decide to work for this company?
Food makes people happy and especially good food makes people happy! There are not many other jobs where you can make people happy every day. It's good to see your regulars come in knowing they've come because they love the food and services you provide as a Kitchen Assistant.
What did you study?
Bsc Marketing and Informatica.
What do you do in your spare time?
Shopping, working out and clubbing with friends.
Lenka - Shiftleader
Why did you decide to work for this company?
The favorable working hours, the pleasant working atmosphere and the opportunities that are offered.
What was your previous job?
Host
Margot - Host
Why did you decide to work for this company?
Le Pain Quotidien was already known to me, I went there several times for breakfast. My sister started there as a student and once a shop opened near where I lived I saw my chance to start there.
What was your previous job?
Student at Carrefour.
What do you do in your spare time?
Going out for drinks and good food.
Application process
You apply for the job
Interview with manager
You got the job!